How to book with Covid-19.
Book your holiday safely and carefree now!
You can modify the booking period free of charge up to 14 days before arrival. If there is an official travel warning (risk area; quarantine obligation) for Liguria, we offer the following two solutions for the allready paid deposit : 1) the deposit will be valid until the end of 2022 for a new booking; 2) You will receive a voucher for the same amount to shop on our online shop!
In case of closed borders or an official travel prohibition for Italy / Liguria, we guarantee free cancellation and repayment of deposit.
Valid for all new bookings in the period 01/01/2021 to 31/12/2021 with the start of travel in the period 01/01/2021 to 12/31/2021.
Special offers Agriturismo Il Roccolo  Saison 2021
Spring Super Première 2021
From 28th February 2021 till the 28th March 2021
Spring comes earlier in Liguria!
The days get longer, the almond trees, the mimosas, the cherry trees are in bloom!
Enjoy the beautiful days of March in Liguria at an unbeatable rate:
Weed-End 2 nights for 2 adults + 2 children
in Casa Lavanda 180 €
7 night Stay for 2 adults + 2 children in Casa Lavanda at 400 euro per week!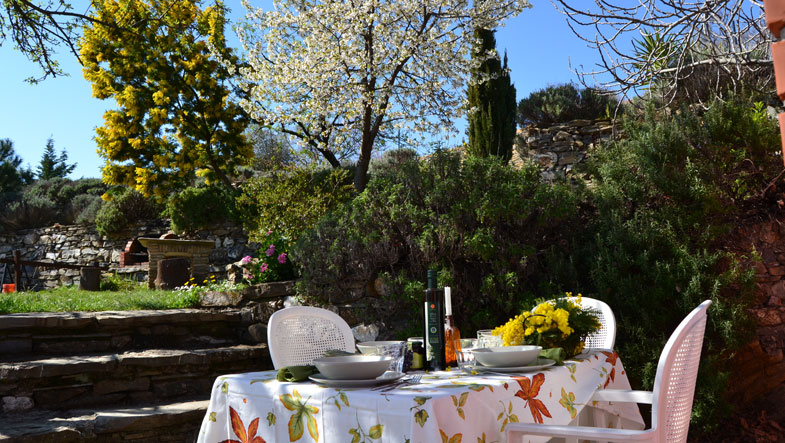 Offer: Easter with your Family 2021
5 Nights Accommodation in Casa Lavanda for 2 adults and 2 children.
Check-in on April 1st and Check-in on April 6th 2021
Breakfast basket with home service with bread and croissants.
Welcome Wellness Kit with our organic cosmetics
Visit to the farm and tasting of our products
500 Euros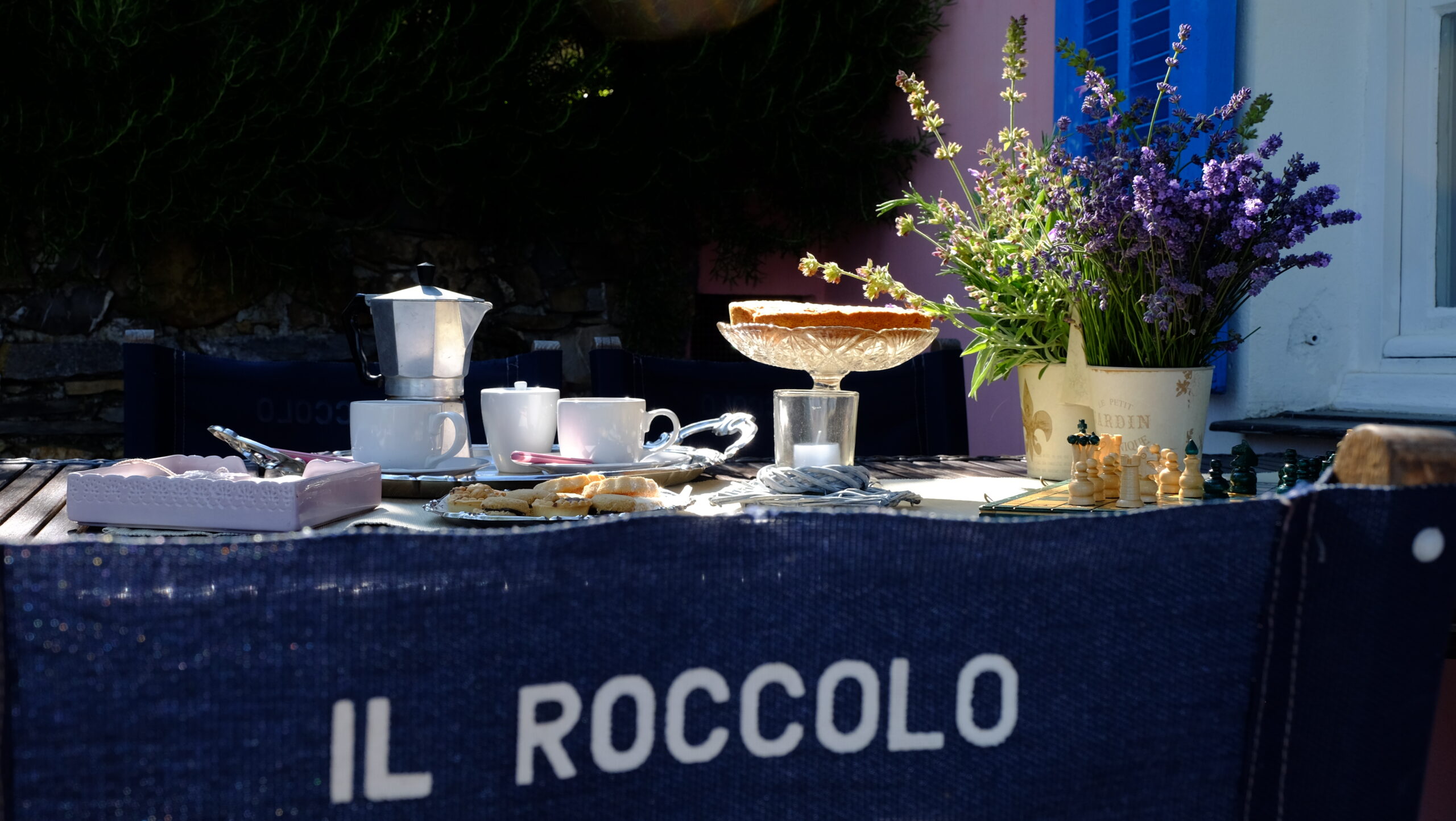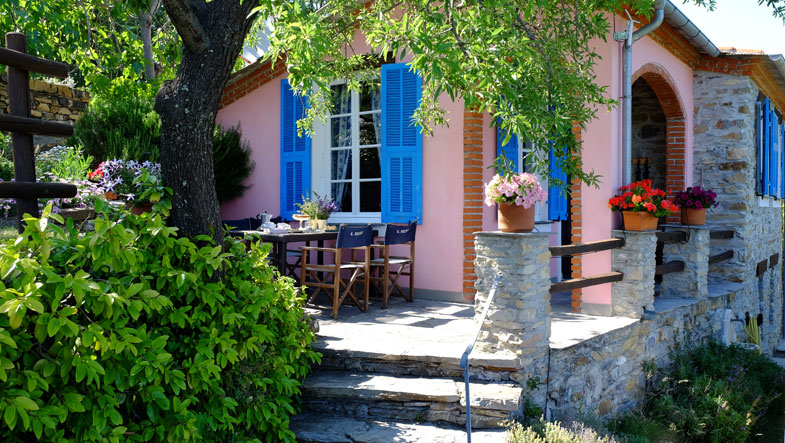 Holiday house Casa Rosa
Maximum 4 people
The price includes bed linen and bath towels
Gas for heating consumption 4 euros per cubic meter
Free firewood for the fireplace
Check in from 15.00 to 20.00 Check out by 10.00
Holiday House Casa Lavanda
Maximum 5 people
The price includes bed linen and bath towels
Gas for heating consumption 4 euros per cubic meter
Free firewood for the fireplace
Check in from 15.00 to 20.00 Check out by 10.00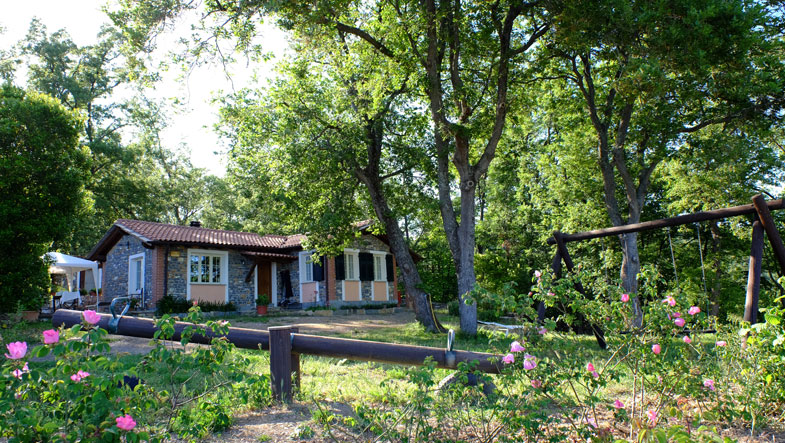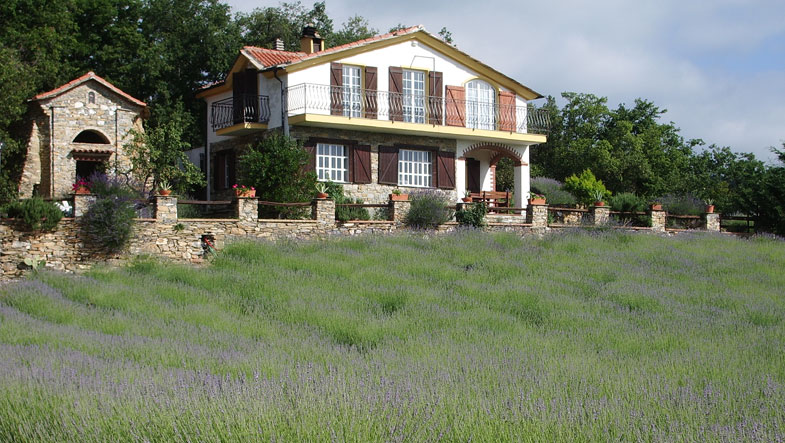 Holiday house Casa Roccolo
Maximum 10 people
The price includes bed linen and bath towels
Gas for heating consumption 4 euros per cubic meter
Free firewood for the fireplace
Check in from 15.00 to 20.00 Check out by 10.00